About Us

Vision and Mission

People

Programs Offered

Facilities

Events

Facilities
The Department of Chemistry, established in 2015,is located at the first floor of Sardar Patel Bhawan of the University. The Department imparts education at Master level, Masters programme in Chemistry (M.Sc. Chemistry) with Inorganic, Physical, Organic specializations and doctorate level, Ph.D. programme. The M.Sc. programme is of two years split into four semesters. At the entry level in M.Sc. programme,every year 60 students are admitted through the entrance examination. In the Ph.D. Programme, at present 3 research scholars are actively engaged in the doctoral work.Separate laboratories are available for each specialization along with a research lab. From the session2019-20, CBCS and from 2022-23, CBCS-LOCF is implemented in the Department. The Department provides good opportunities for research at doctoral level on a variety of topics in conventional and inter- disciplinary areas with other departments and institutions. Major thrust is in the areas of Heterocyclic Chemistry, Medicinal Chemistry, Green Chemistry, Microwave-mediated Organic Synthesis and Reagents in Organic synthesis. A number of chemistry-based activities like science quiz competitions, extension lectures, seminars and workshops are organized regularly. A good number of students have qualifiedNET-JRF, GATE and other competitive examinations. The Chemical Society of the Department is actively engaged in organizing various co-curricular and outreach activitiesfor the overall personality development of the students.
Vision
To train students to be highly effective instructors, researchers, and contributors to Chemical based industries and stakeholders globally. Be regarded as a prestigious centre of scholarly achievement worldwide.
Mission

To advance chemical sciences research, science, and education.
To create skilled employees for businesses and industries based on chemistry's experimental methods and methodologies.
To offer learning environments that are centered on the needs of the students in order to help them develop as people as a whole.
Faculty Members
 

Name and CV

Designation

Research Area

Email

Dr. Rashmi Pundeer

Associate Professor & Chairperson

Organic Chemistry

rashmi.chem@igu.ac.in

chairperson.chemistry@igu.ac.in

Dr. Karan Singh

Associate Professor

Organic Chemistry

karansingh.chem@igu.ac.in
Programs
| | | | |
| --- | --- | --- | --- |
| Program | Duration | Intake | Eligibility |
| M.Sc. (Chemistry) | 2 Years | | |
Facilities
UV Visible Spectrometer
Ultrasonic interferometer
Flame Photometer
Polarimeter
High Temperature tube Furnace
Digital Colorimeter 8 Filter 1ml Model 115
Potentiometer
Digital Conductivity Meter Model 306 Systronics, Eutech Model ECCON700435.
Digital Ph Meter Model 301 Systronics, Eutech Model ECPH700425
Refractometer
Bomb Colorimeter
Triple Distillation Unit
Oven
Ultra Voilet inspection cabinet dual wave length 254 and 365 nm PerfitModel 943
Micro Controller based digital Nephlo Turbidity Meter Model-135
Soxhlet apparatus-Perfit
Magnetic stirrer with temperature probe- Remi
Kipp's Apparatus- Perfit
Digital Melting /Boiling Point Apparatus
Events 
One Day workshop on "Basics of IPR, Patent Filing and Drafting" on 4th August,2022.
World Environment Day Celebration by Chemical society of the Department in Collaboration with N.S.S., Y.R.C. on 4th June 2022.
An awareness program organized on occasion of World Hypertension Day on 17th May, 2022.
University- School outreach program organized on 19th May, 2022.
An online interview was held in Department of Chemistry for M.Sc. students for the job role of program coordinator/ Assistant managing editor by Pulsus Health Tech LLP 10th May, 2022. A total of 15 students appeared in the interview and 5 students were selected.
Extension lecture by Dr. Ravinder Kaur, Assistant Prof Department of Chemistry, Kurukshetra University 0n 7th May 2022.
Extension lecture by Dr. Ravi Tomar, Assistant Prof Department of Chemistry, SGT University, Gurugram on the topic "Boron Compounds, Carboranes, Borazines" on 1st May, 2022.
Extension lecture by Dr. Anirban Das, Associate Professor, Department of Chemistry, Amity University, Manesar, Haryana on the Topic "Synthesis and characterization of nanostructured materials, Photo Electron and photo Catalytic properties of Nano structured materials" on 25th April, 2022
Chemical society organized "Chemistry Carnival" event on 20th April, 2022.
Celebration of National Science Day Department of Chemistry, IGU MEERPUR with Department of Physics Kurukshetra University, Kurukshetra 16th to 28th Feb, 2022. A lecture workshop was organized on the topic "Recent Advances in Material Science for the Sustainable Development in Energy Applications".
Extension lecture by Dr. Vinod Singh, Assistant Professor, School of Biotechnology, Shri Mata Vaishno Devi University, Katra on the topic "Discovery of cell structure of Prokaryotic and Eukaryotic cells, Classifications of cell types, bio membrane, Fluid mosaic model of membrane structure" on15th January, 2022.
Quiz Competition organized by chemical society on 31th December, 2021.
Awareness Programme on "Carrier Opportunities in CRO's" by Mr. Suryakanta Dalai, Associate Director, Jubilant Biosis limited, NOIDA on 20th December, 2021.
Induction program organized on 13th November, 2021.
Extension lecture by Dr. Anil kumar, Assistant Prof Department of Chemistry, Eternal University, Baru Sahib Himachal Pardesh 27th July, 2021.
Extension lecture by Dr. Anil Kumar, Assistant Prof Department of Chemistry, Eternal University, Baru Sahib Himachal Pardesh on " Polymer Chemistry" on 26th June,2021.
Extension lecture by Dr. Ravinder Kaur, Assistant Prof Department of Chemistry, Kurukshetra Univetrsity on "QSAR" 26th May, 2021.
Extension lecture by Dr.Azaj Ansari, Assistant Prof Department of Chemistry Central University of Haryana, Jant – Pali, Mahendergarh on "Computational Chemistry" 23th May, 2021.
Extension lecture by Dr. Ankita Saini, Assistant Prof Department of Chemistry, Kurukshetra University 11th May, 2021.
Extension lecture by Dr. Deepak Kumar Aneja, Assistant Prof Department of Chemistry C.B.L.U Bhiwani Haryana on "Computational Chemistry" on 5th May, 2021.
Chemistry slide show event organized on 20th Feb, 2021.
Induction Program organized on 12th January, 2021.
Two- Day National Workshop organized by Department of Chemistry, I.G. U. Meerpur in collaboration with IIT Kharagpur on 12-13 March, 2019 on the topic "Chemiinformatics and Its application in Research and Pharmaceutical Industry".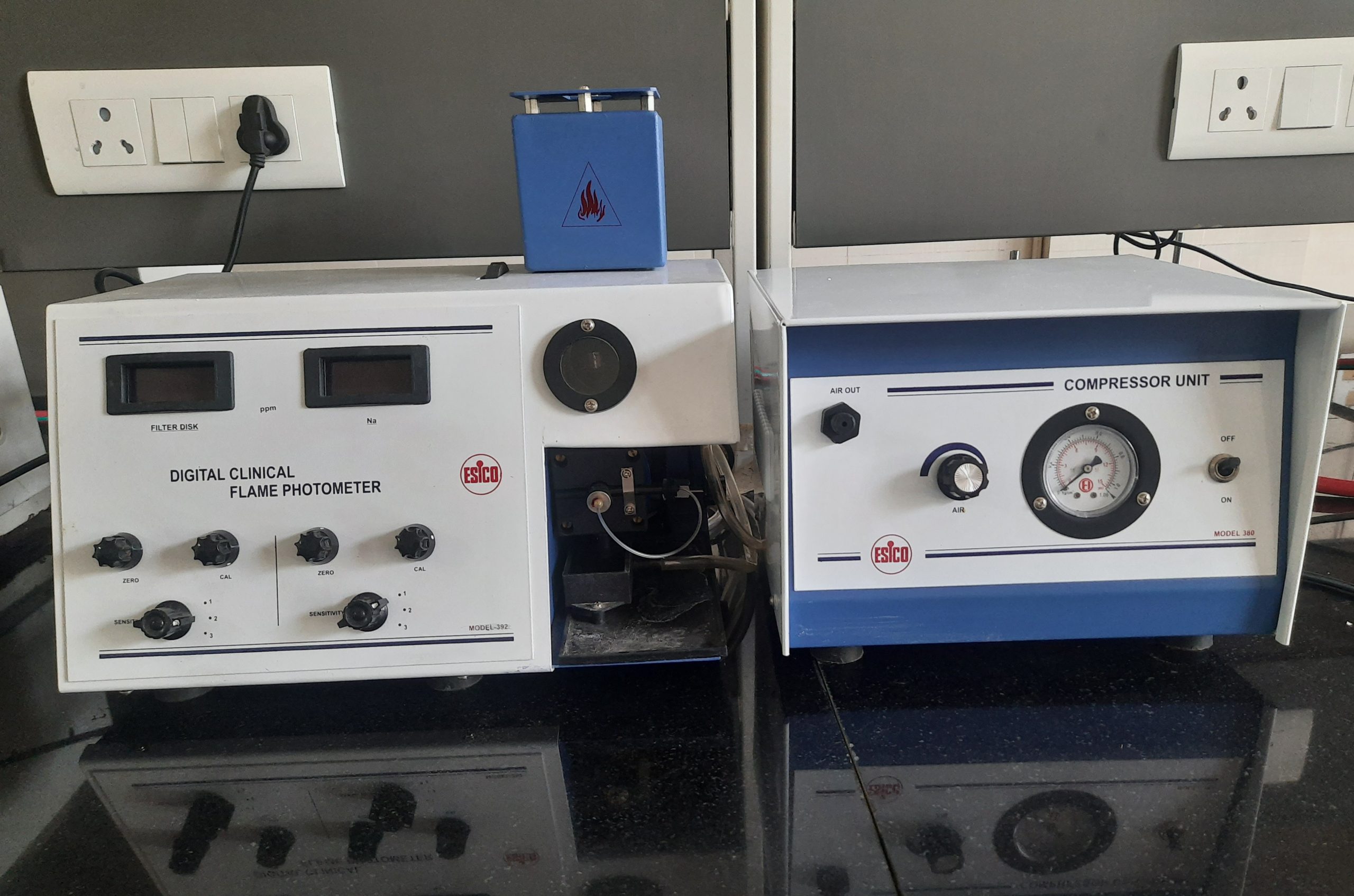 Flame Photometer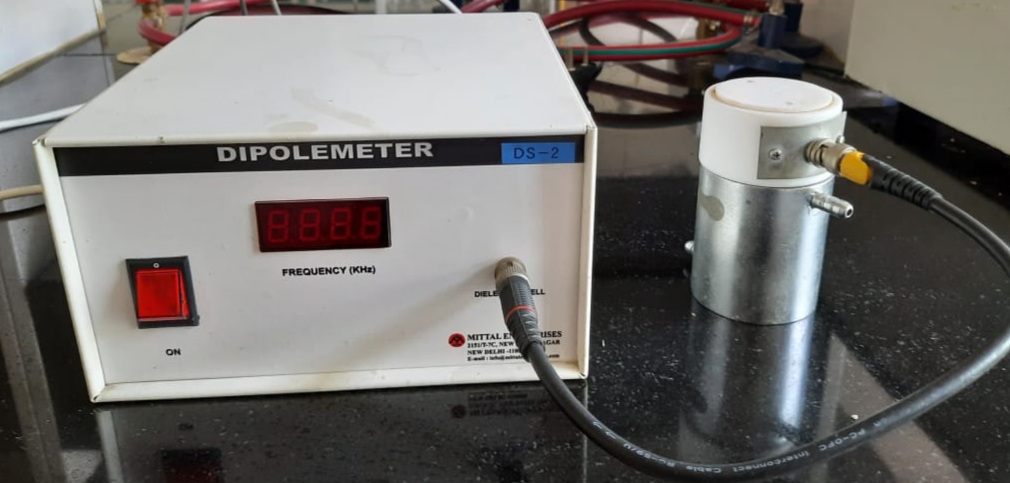 Dipolemeter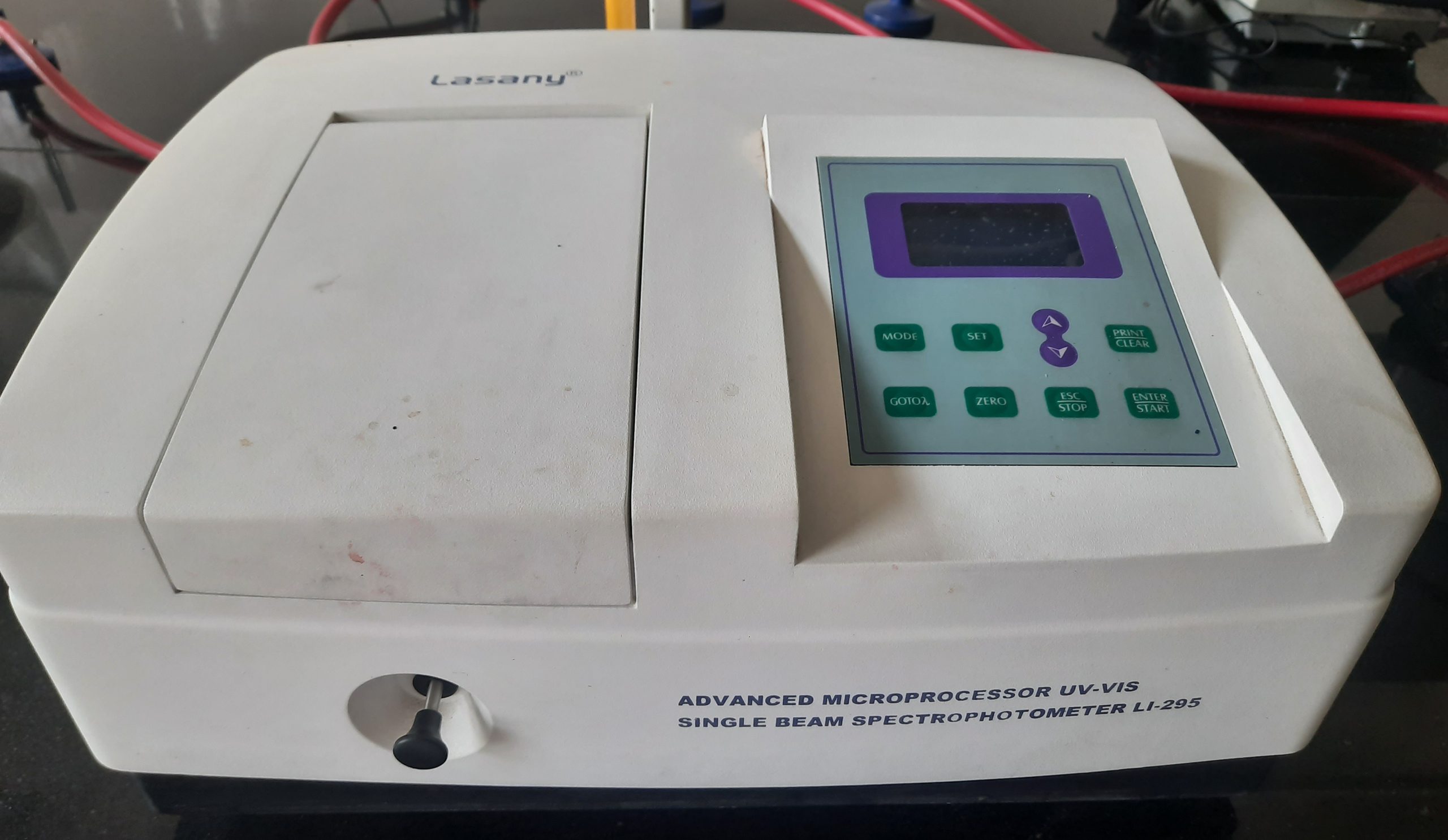 UV Visible Spectrometer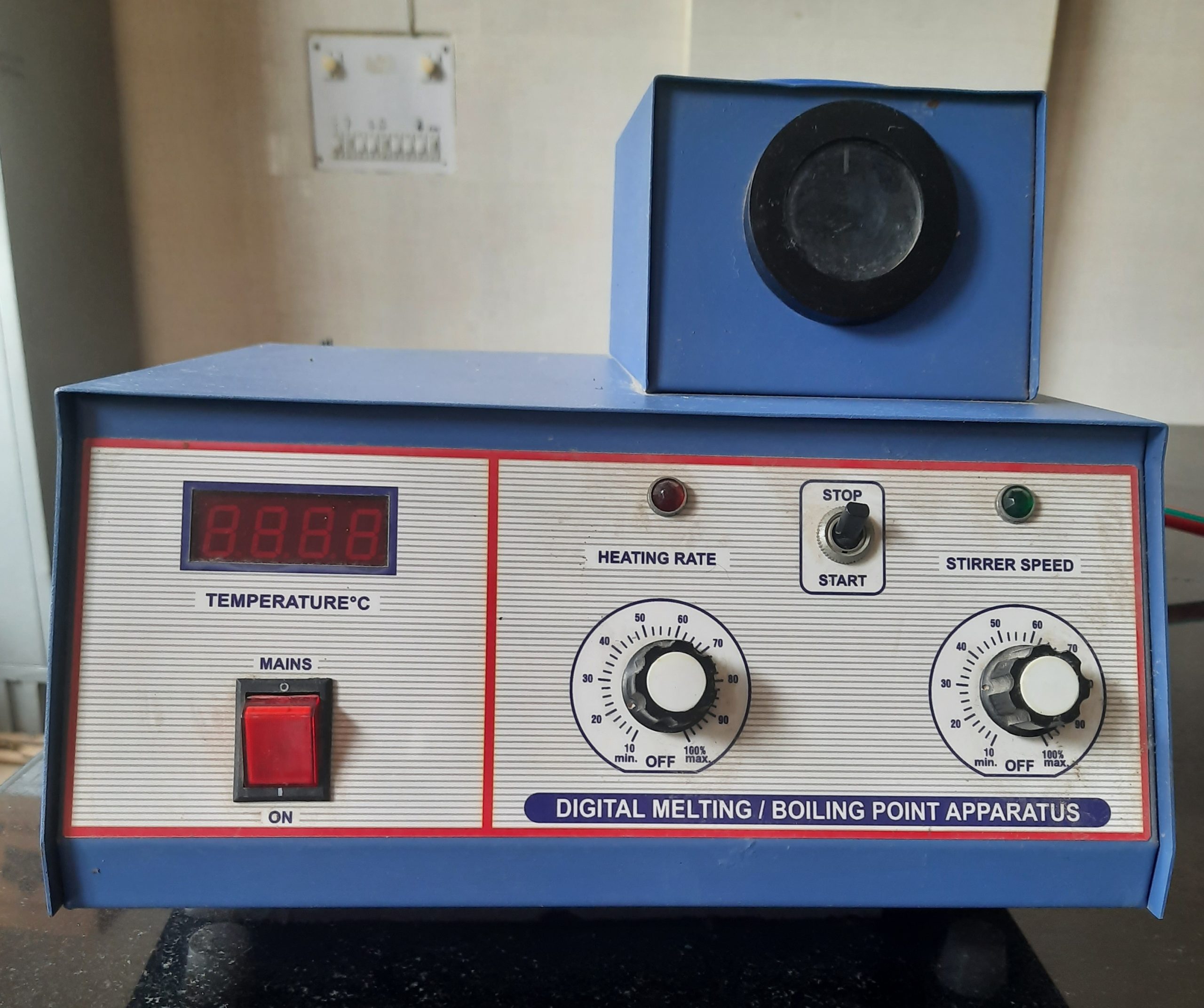 Digital Melting/Boiling Appratus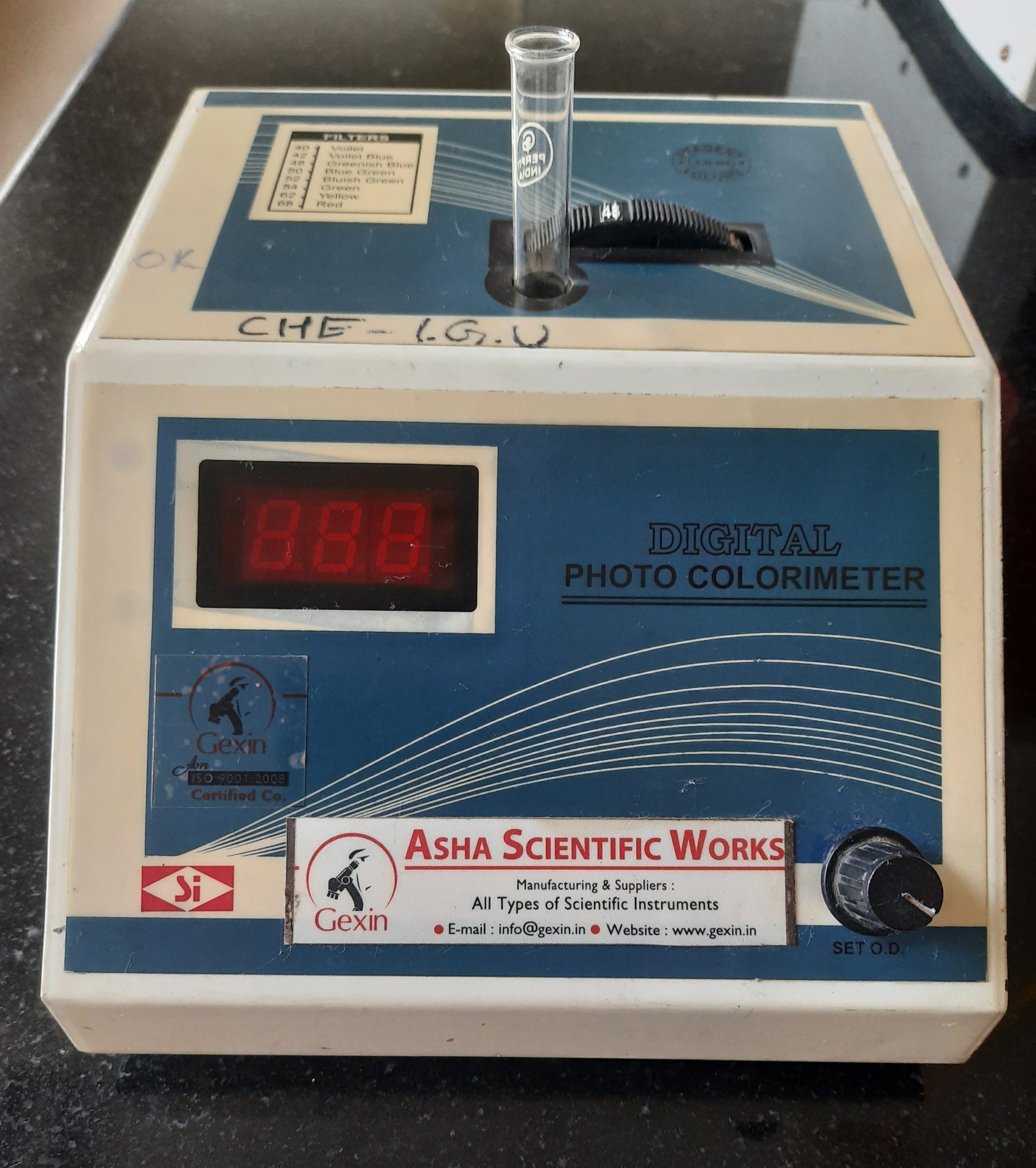 Colorimeter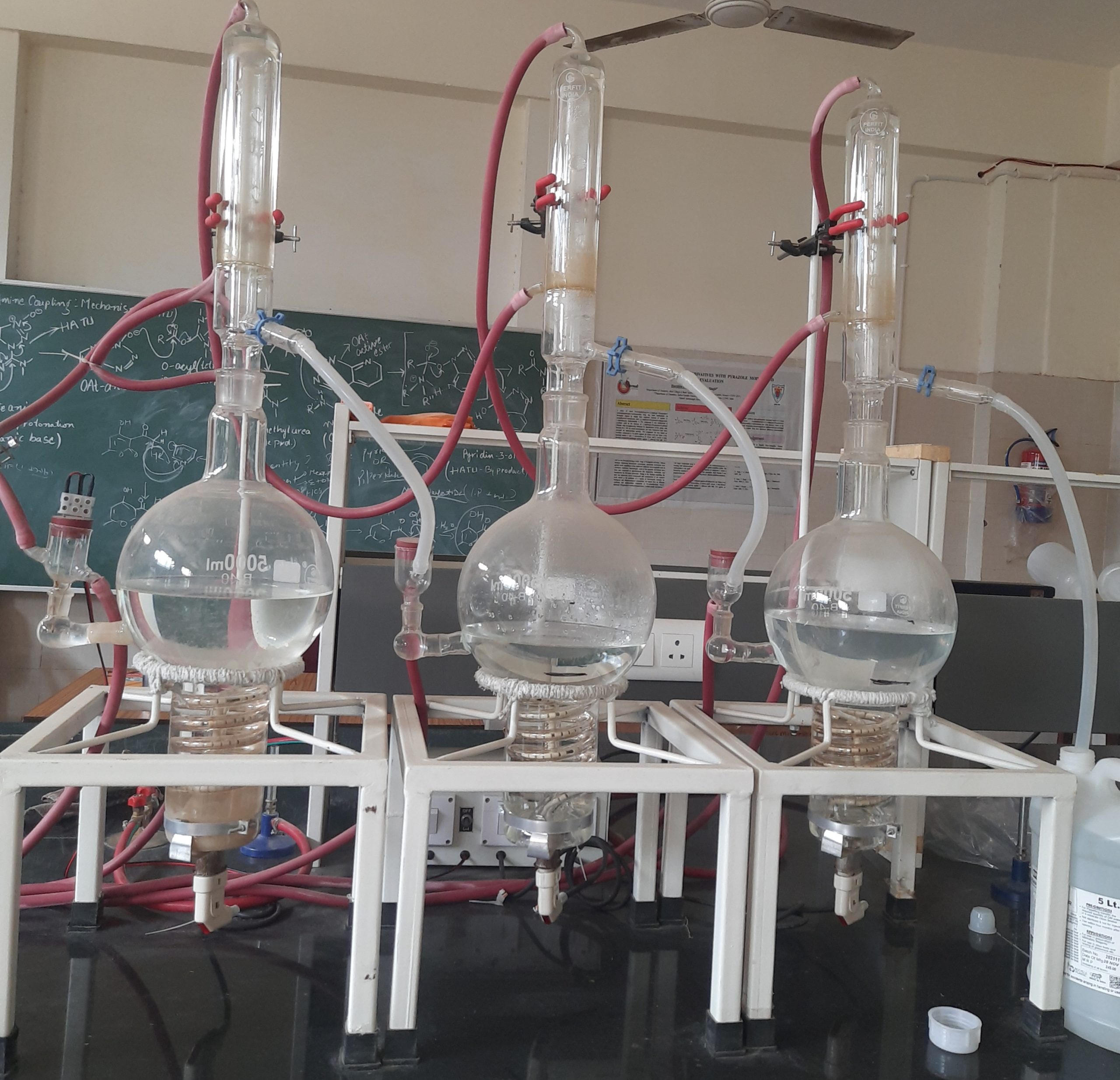 Triple Distillation Unit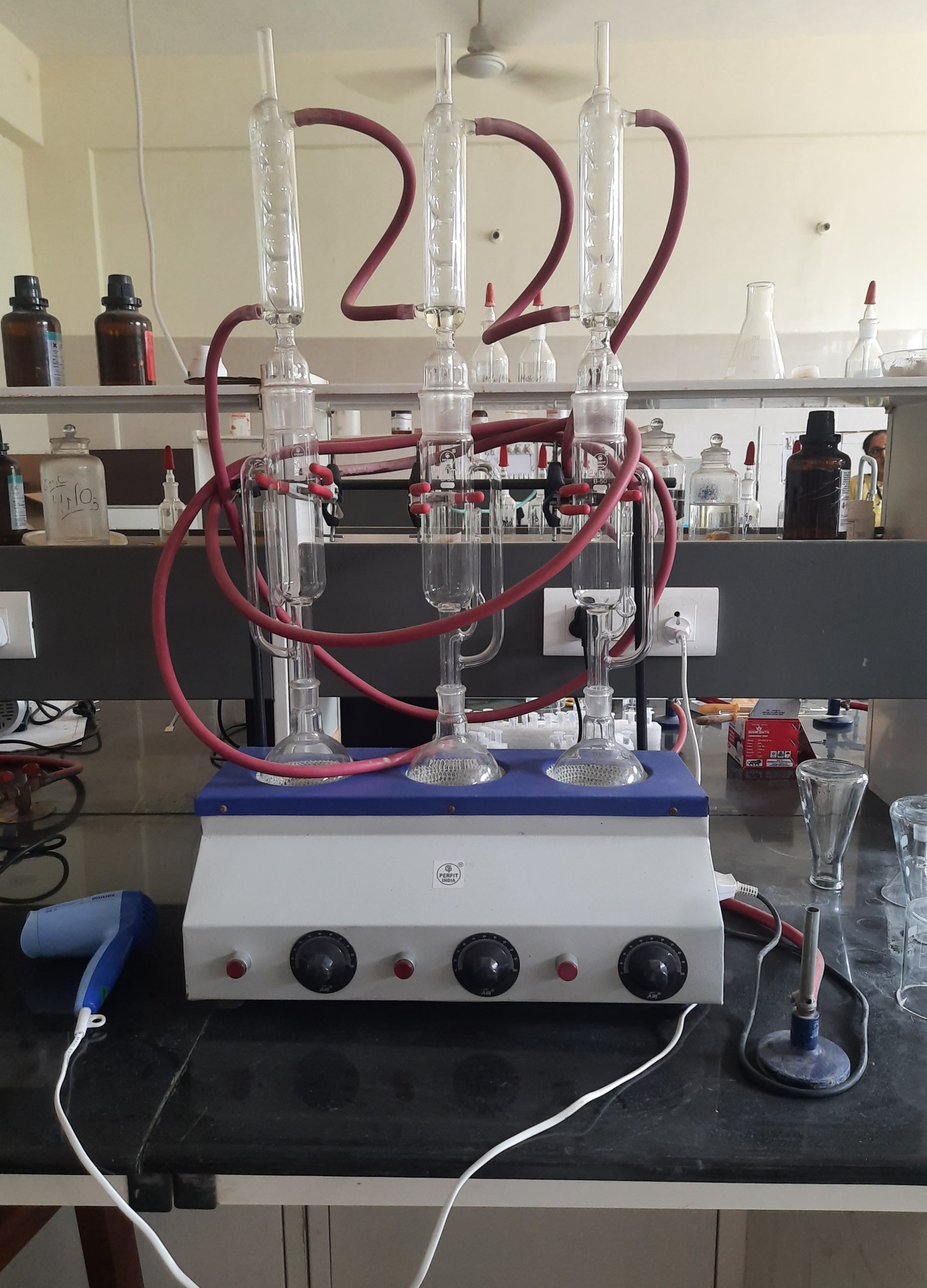 Soxhlet Appratus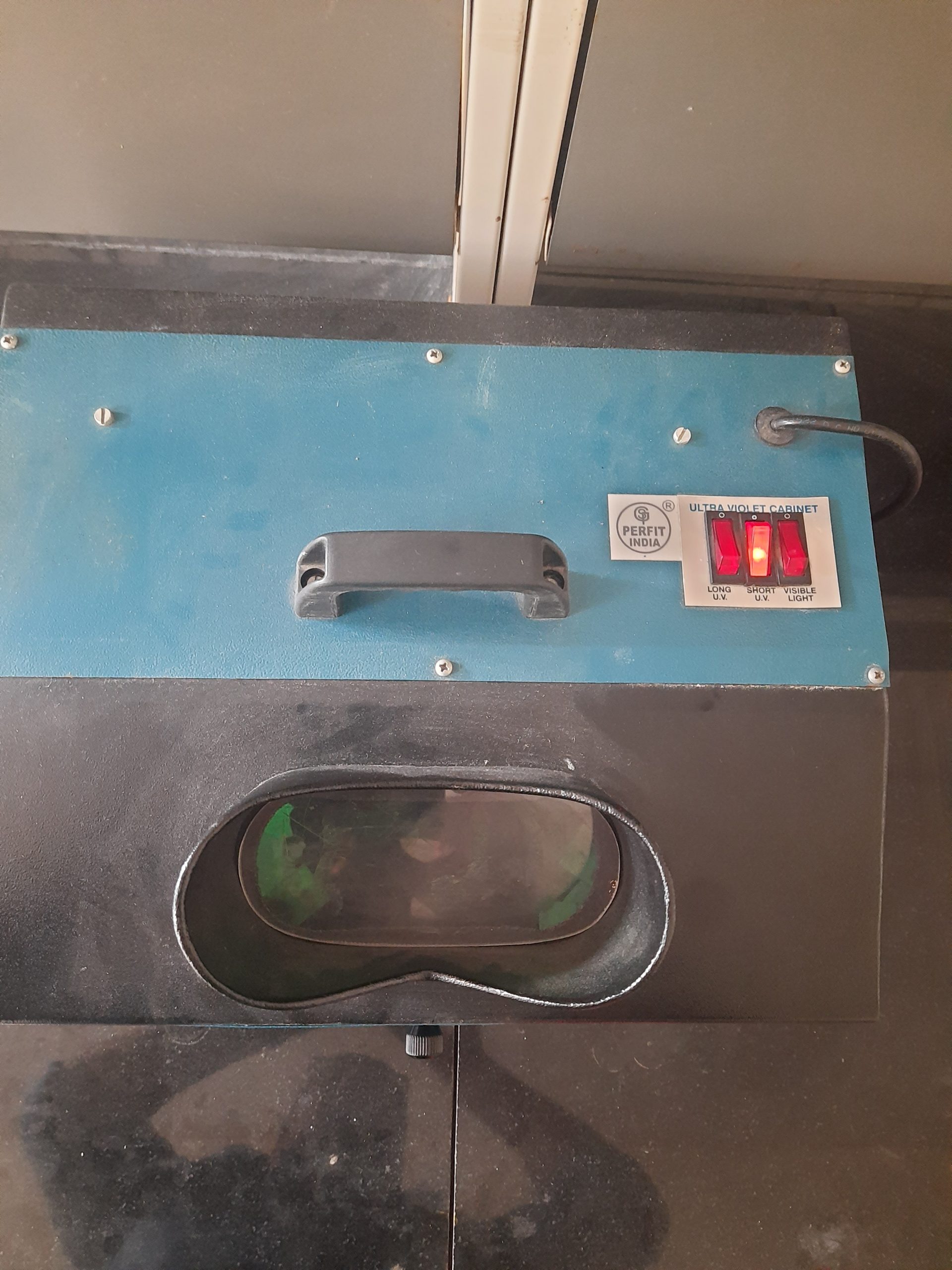 Ultra Voilet Inspection Cabinet Dual-Wave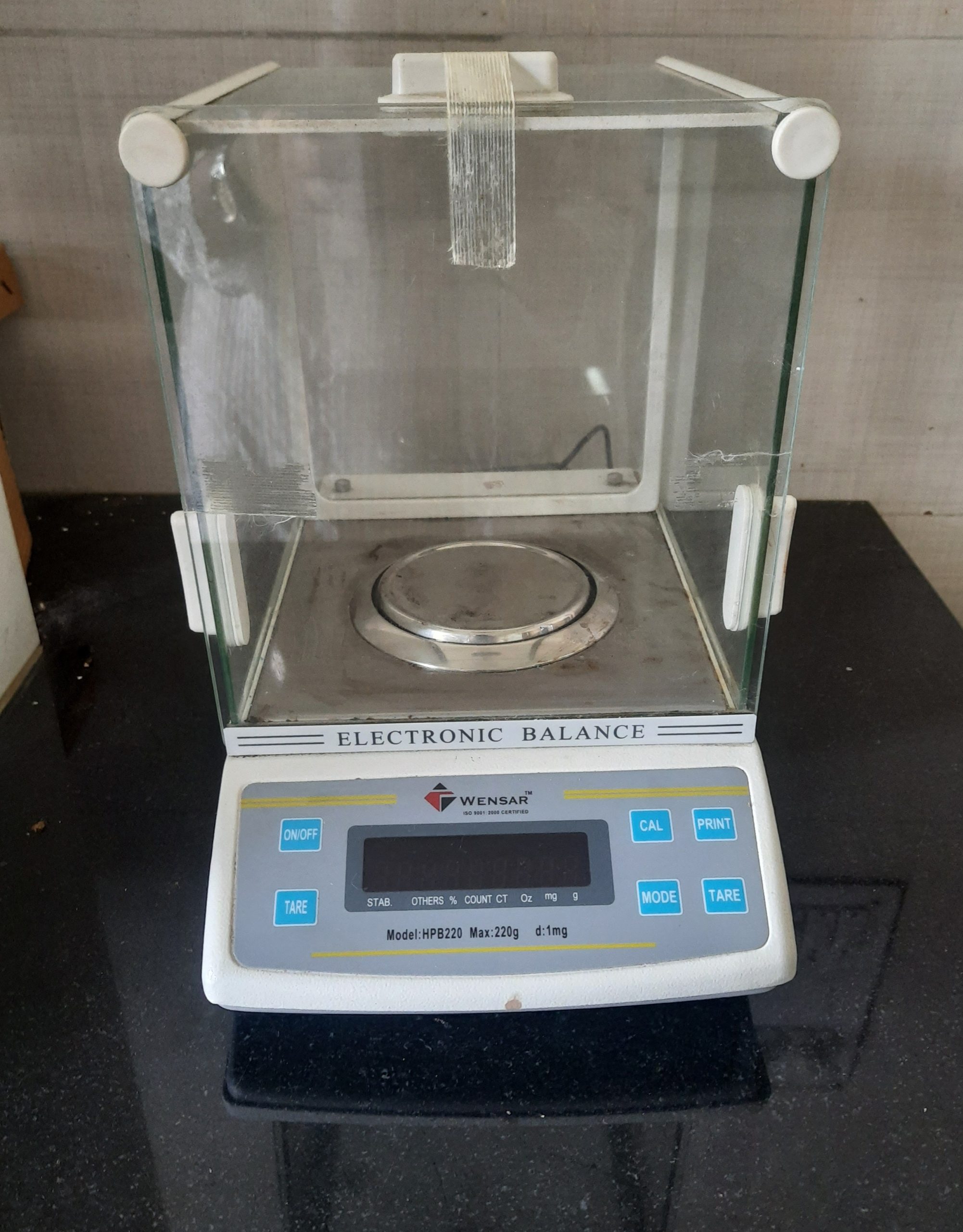 Electronic Balance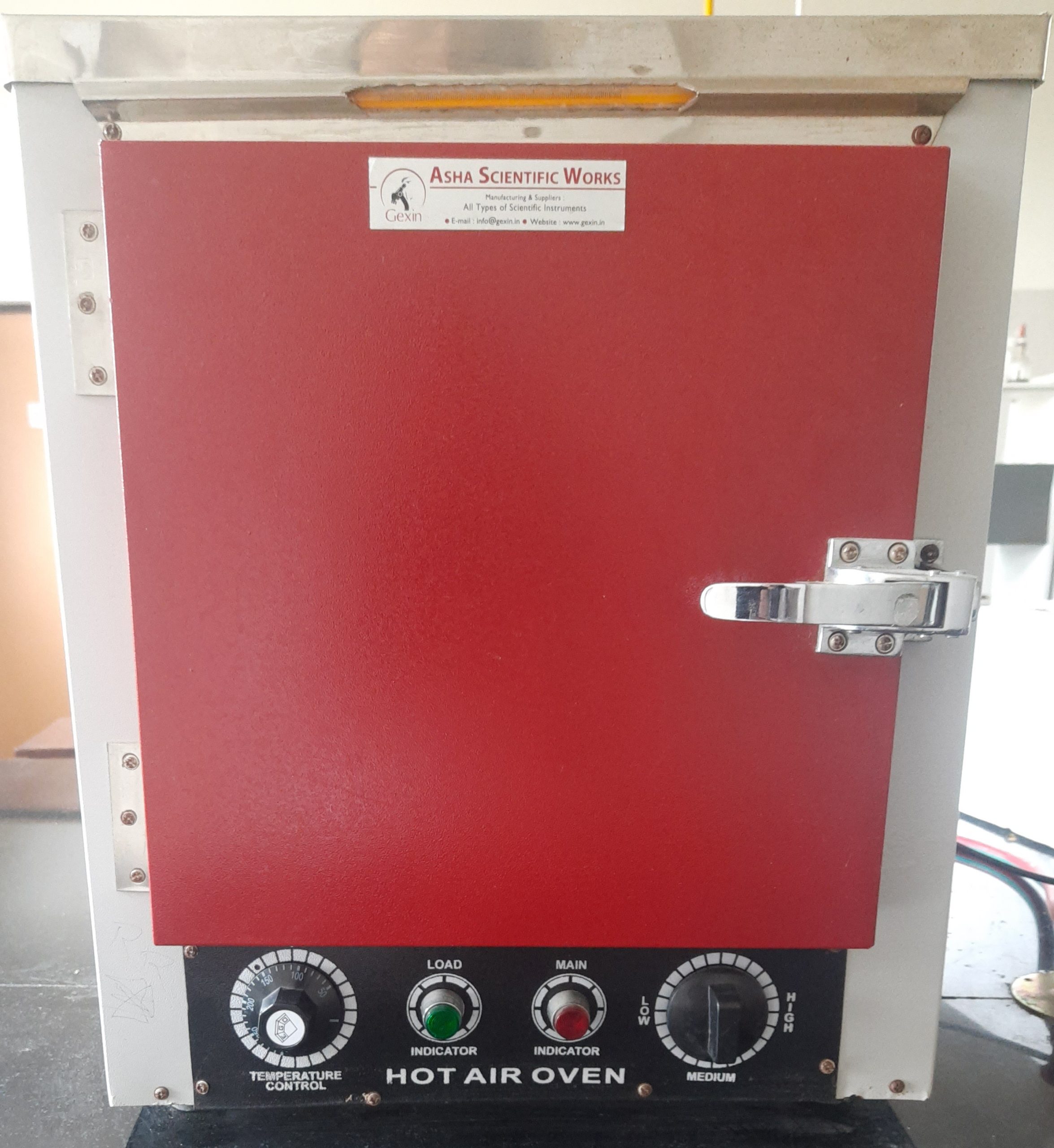 Oven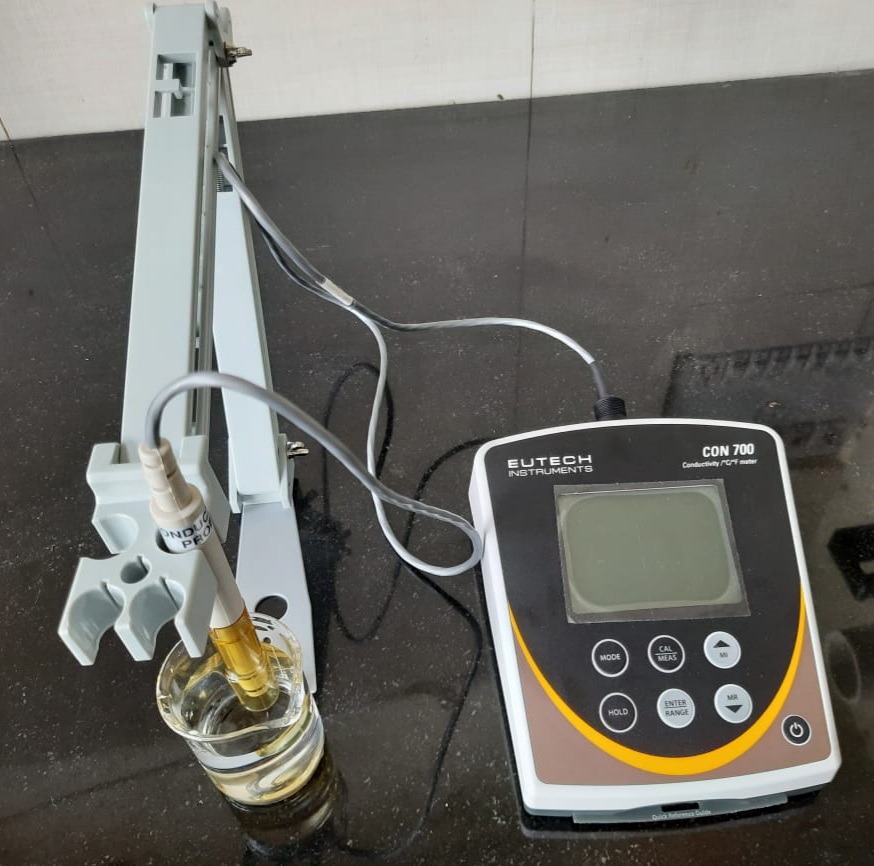 Digital Conductivity Meter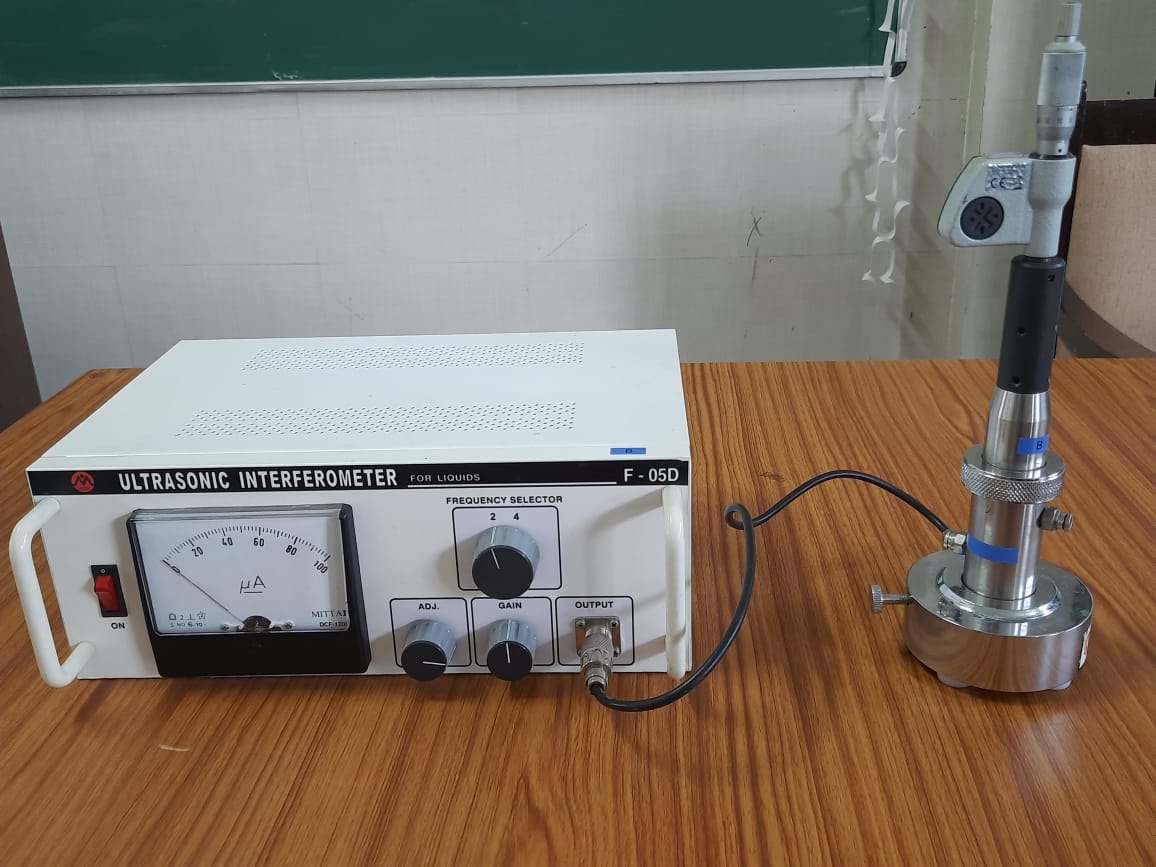 Ultrasonic Interferometer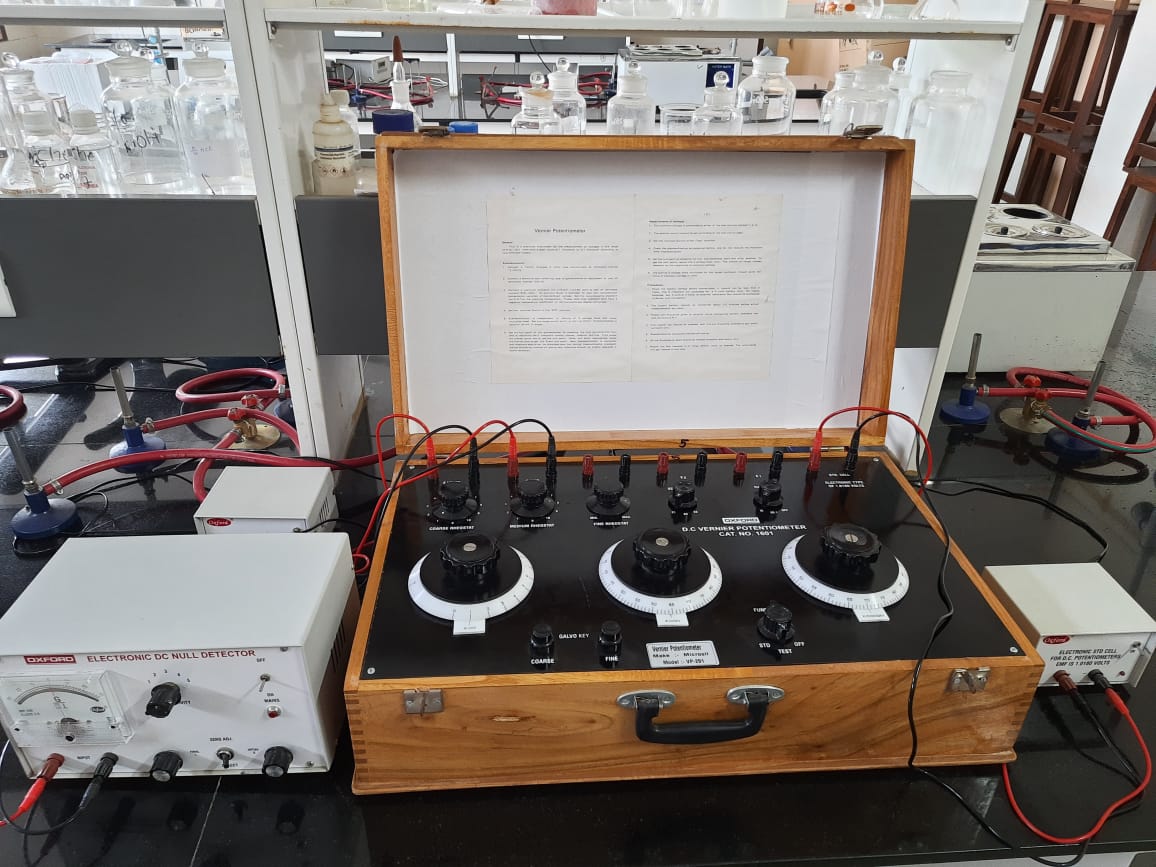 Potentiometer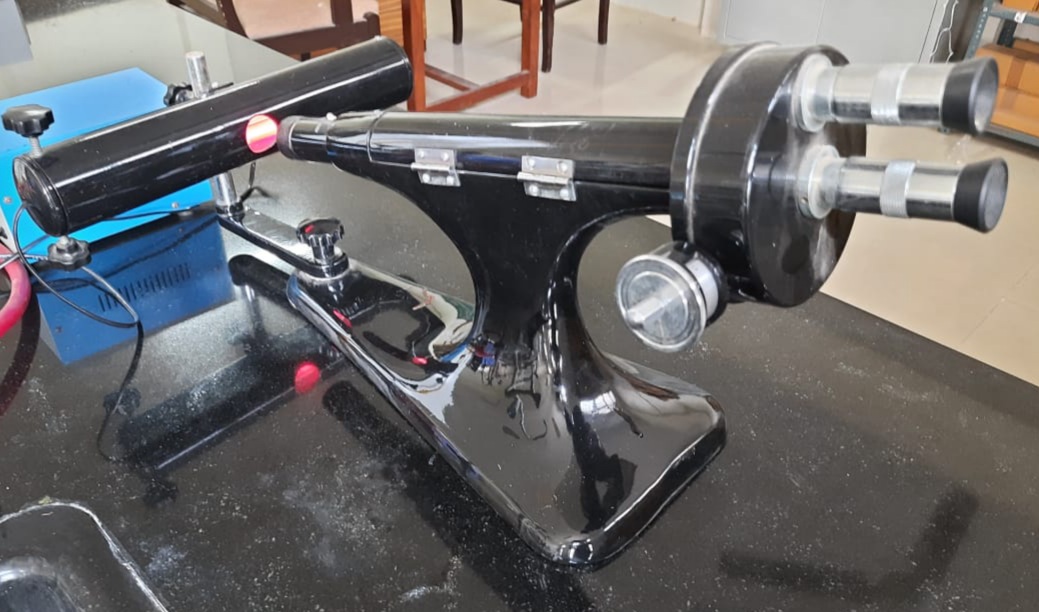 Refractometer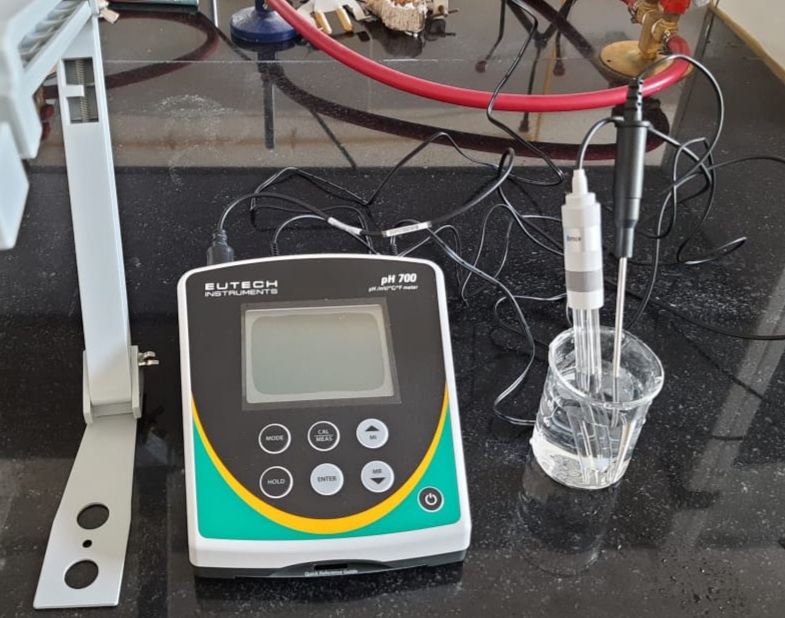 Digital PH Meter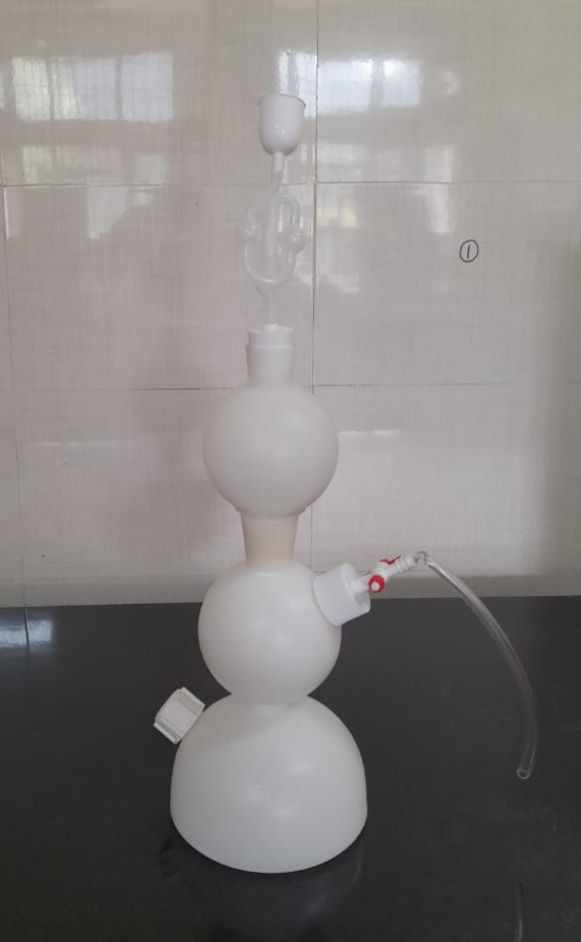 Kipp's Appratus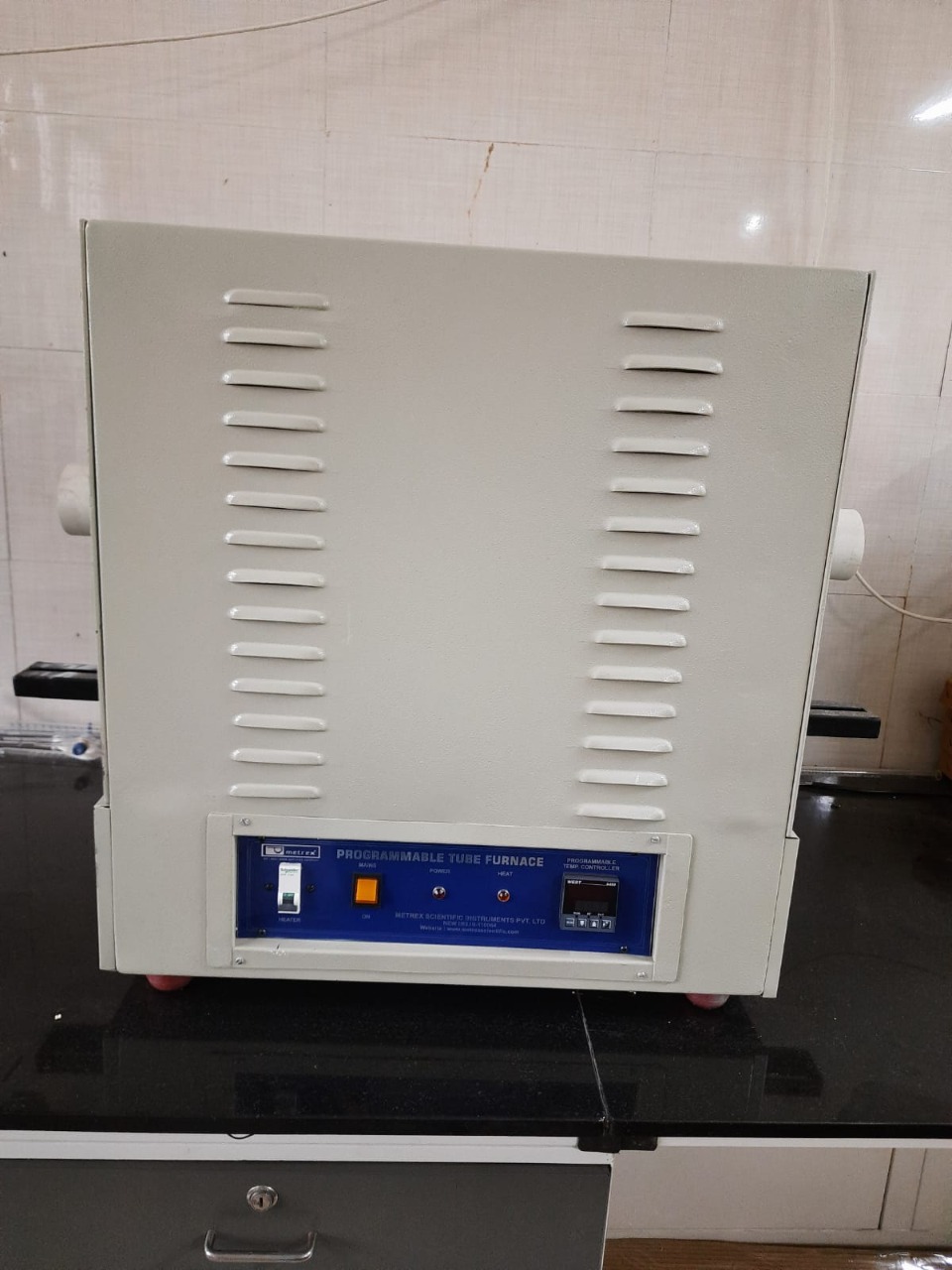 High Temprature Tube Furnace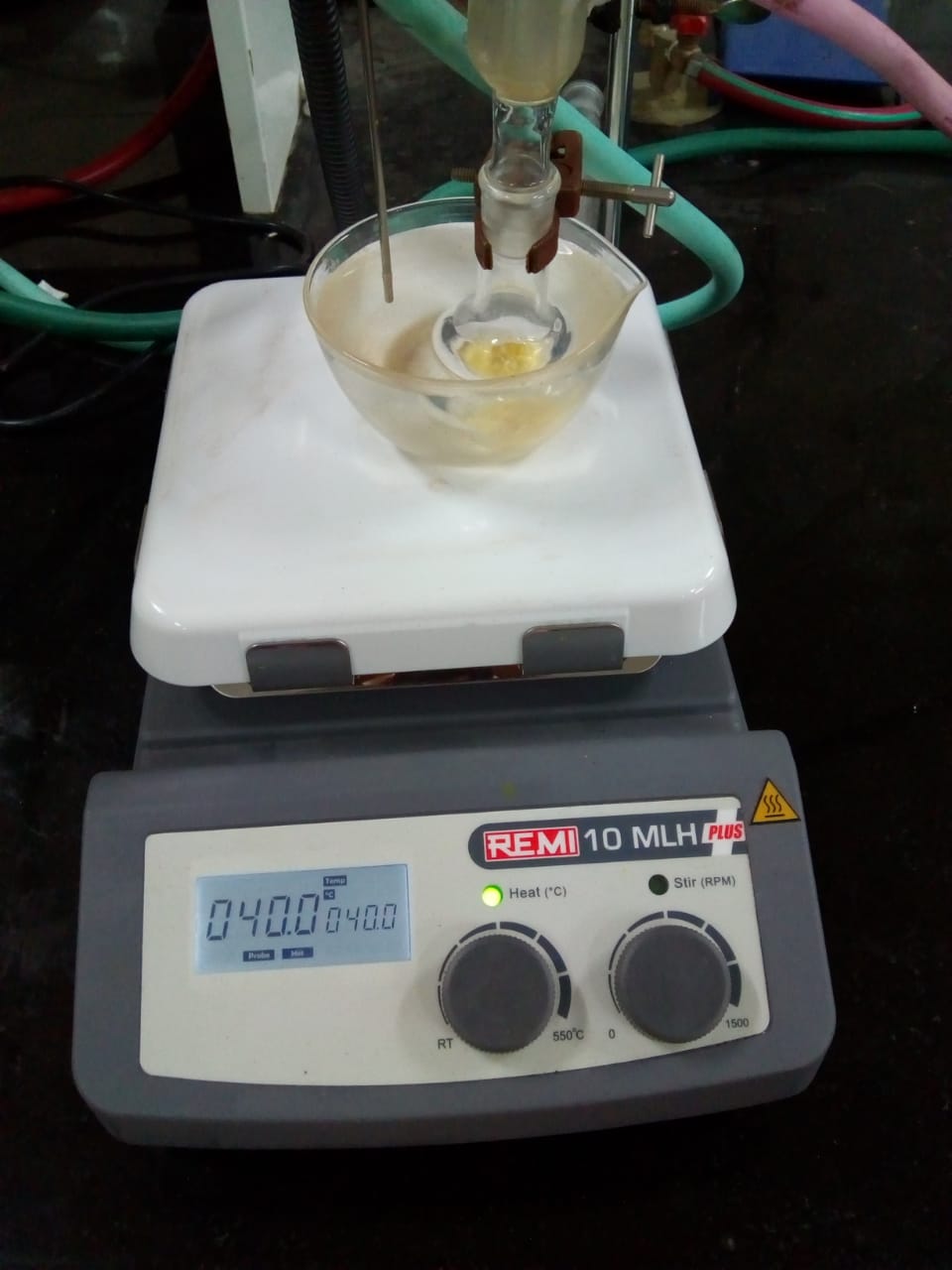 Magnetic Stirrer with Temprature Probe